R.M.S TITANIC
HARLAND & WOLFF SHIPYARD, BELFAST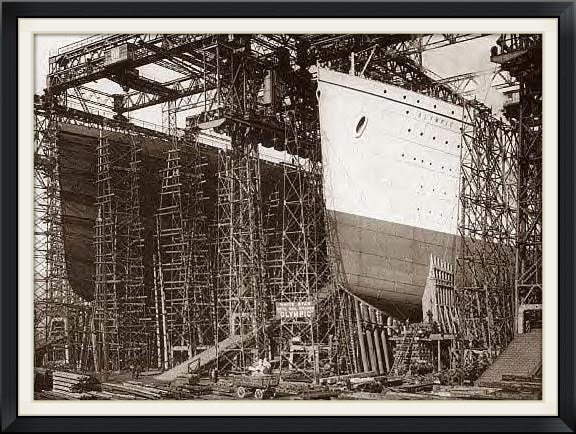 Titanic & Olympic, under construction, 1909
We feel very fortunate in sourcing some very historic timber that was part of the R.M.S Titanic's construction.
We have two very different timbers from Harland & Wolff.
Own a piece of history on the 100th anniversary of R.M.S Titanic
with a pen constructed from the historic timber used during her construction.
The pens will be limited to just 100 to mark the 100 year anniversary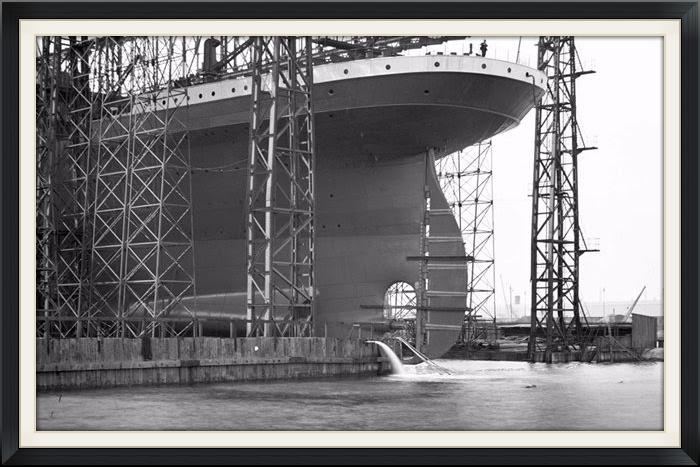 KEEL BLOCKS RECOVERED FROM SLIPWAY No3
Final view of Titanic on No.3 slip just prior to her launch, timed for 12.15pm on 31 May 1911
This keel block was recovered in 2003 from No. 3 Slipway, Harland & Wolff Shipyard, Queen's Island, Belfast - the Slip on which R.M.S. Titanic was built
The keel for Ship No. 401 R.MS Titanic was laid upon the keel blocks in the slipway number 3 on 31 March 1909
Slipway No 3 is now scheduled as an historic industrial monument.
All parts of it are now protected by law.
This is a truly unique timber that's related to Titanic's build and one that doesn't come on the market.
A very unique piece of Titanic's history and very rare
These Keel blocks were part of the White Star Memories exhibition collection.
We were commissioned to make 40 exclusive pens for White Star Memories and the timber left we are allowed to use to make a further 28 pens.
These pens come with a genuine signed Certificate of Authenticity from White Star Memories.
ENGINE BLOCKS RECOVERED FROM H&W ENGINE SHOP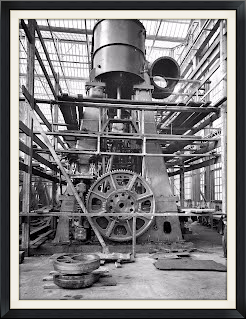 Titanic's mighty Engine being built
These oil stained blocks of wood are from the engine shed built by Harland and Wolff to build and test R.M.S Titanic's Engines
During the testing phase of the engines they had to be operated at full speed.
To keep the resulting vibrations to a minimum Harland and Wolf lined the testing area floor with wooden blocks that could vibrate independently thus lessening the strain placed on the engine shed building.
These blocks we have were removed in 2002 prior to the building being demolished to make way for the new titanic building.
These pens come with a genuine signed Certificate of Authenticity from White Star Memories.
A interesting wee clip showing the size of the Titanic engines with sound plus at the bottom you can see the engine vibration blocks like we have
We would like to thank White Star Memories and David co-founder of the Nomadic Preservation Society
Copyright © 2010-2018 Historic Gifts