HMS ONYX AND THE MATERIALS WE HAVE
Teak from HMS Onyx, we have some nice sections of the Teak flooring from the Battery Room, plus some Teak trimmings from around the sleeping bunks.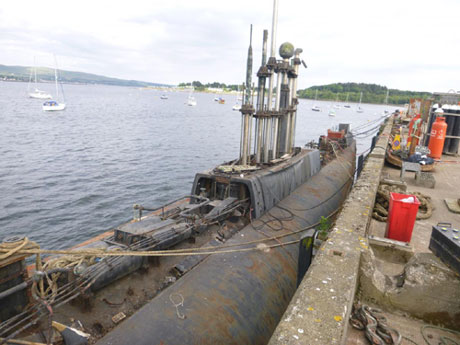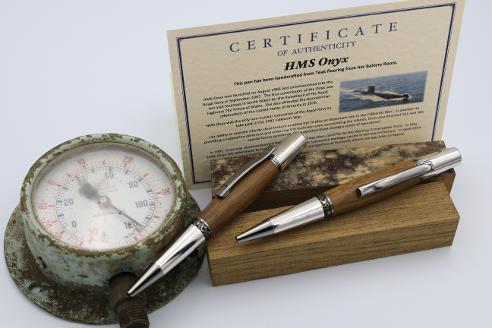 HMS Onyx was launched on August 1966 and commissioned into the Royal Navy in September 1967.The first commission of the Onyx saw her visit Swansea in South Wales for the investiture of His Royal Highness The Prince of Wales.She also attended the bicentennial celebrations of the United States of America in 1976.
HMS Onyx was the only non-nuclear submarine of the Royal Navy to take part in the 1982 Falklands War.
Her ability to operate silently close inshore enabled her to play an important role in the Falklands War. In addition to providing a submarine deterrent and enforcing the exclusion zone surrounding the Islands, Onyx also boarded SAS and SBS special forces personnel and supported them during a series of operations.
In 1991, Onyx was decommissioned from the Navy and was then cared for by the Warship Preservation Trust.In May 2006, Onyx left Birkenhead to form the centrepiece of The Submarine Heritage Centre in Barrow-in-Furness.In April 2014 she was sailed from Barrow in tow for the Clyde and berthed at Rosneath where she was later scrapped.
Copyright © 2010-2021 Historic Gifts