Handcrafted Historic & Unique
Using Materials of yesteryear
Below is our current selection of Lancaster pens and gifts for sale
.
You can order online or alternatively if you prefer you can order by phone on 013873-71248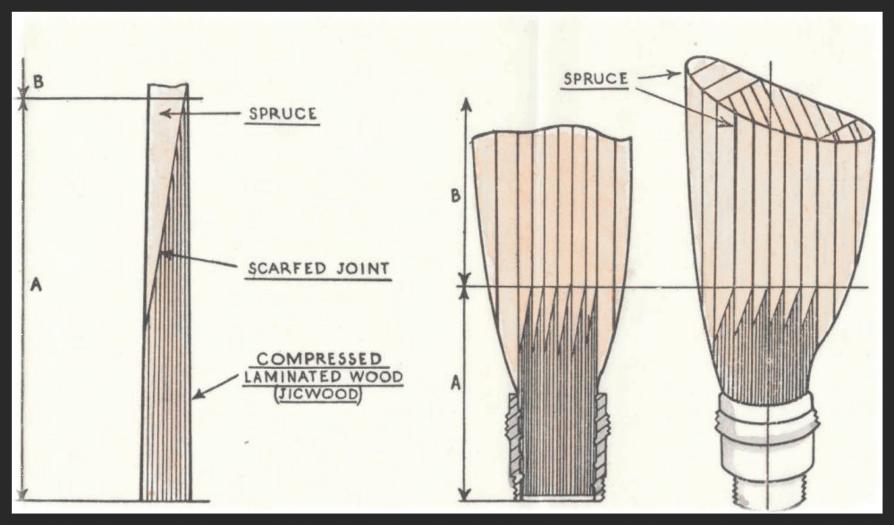 Construction drawings of a WWII wooden propeller like the Lancaster MKII wooden propeller.
The top spruce section
We have managed to reglue and use a good 50% of this section for making pens, cufflinks and keyrings.
The middle section (Scarfed joint)
This is in very poor condition and mostly unusable, but we have managed to make just 8 bespoke pens.
The bottom section (Jicwood)
This section is probably the hardest wood we have ever come across, its very dark with many thin layers of timber impregnated with resin. This section has also suffered and has split into many sections due to, we believe by being left out side at some point. We will be making a limited number of pens from this section.
This propeller is clearly dated 1943 and in very poor condition. All the glued laminations had perished and on inspection the propeller basically totally fell apart, the only sound piece of timber was the bottom quarter.
We glued and pressed back all the timber that was still good from the middle and top section, this was like doing a jigsaw upside down in the dark and proved very time consuming but was totally worth the extra work involved
We are unsure how much we can realistically use for pens etc, so this adds to the rareness of this propeller and the limited gifts we can make from this rare piece o
f History
Please allow up to 5 days before dispatch as some are finished to order.
If you need in a hurry please phone and we will do all we can so you get your order in time
Copyright © 2010-2018 Historic Gifts